Gate-16 finished 15th in the Trends ranking of the best performing Brussels SMEs in 2022. This was an opportunity for Dimitri Hadjistratis to unveil the development strategy of Gate-16.
Gate-16 plays the card of niche projects!
Gate-16 is an IT service provider offering high-level services that require the involvement of top-level professionals.
Solidly established in Brussels and Luxembourg, Gate-16 has been offering three main types of services since 2007. We start with consultancy, which covers needs analysis, software design from both a functional and technical point of view, and the organisation of operating processes.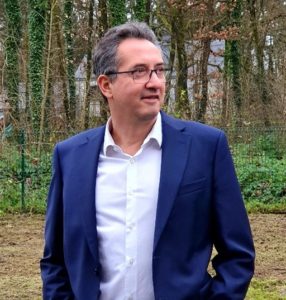 Then comes the management of operations relating to giga-applications (more than 6,000 users) and large IT infrastructures (more than 10,000 servers).  In this area, Gate-16 has been responsible for data centre relocation projects and the transition to outsourced services in the banking and insurance sectors and in the (inter)national public sector. Finally, the third component concerns human resources specialised in IT. Here Gate-16 offers a range of services from headhunting to the setting up of dedicated teams.
The immediate corollary of this very high level of service is the need to recruit highly competent employees. "Highly qualified professionals are indeed our lifeblood," confirms Dimitri Hadjistratis, founder and Managing Director of Gate-16. "In fact, the challenge is threefold: to let high-potential candidates know that we are looking for them, to motivate them to join us once we have found them, and finally to avoid staff turnover by deploying the right arguments. In other words, by offering them ever more interesting projects that must be our clients' success stories.
All of this is based on sound personnel management and a firm commitment to maintaining a human-sized organisation. Dimitri Hadjistratis continues: "There are currently 44 of us and we don't want to exceed 50 people. Today, I know each employee and each client and their respective expectations. I also know all the projects with their specific objectives and constraints. This allows us to entrust our talents with interesting projects and to offer a close follow-up to all our clients. These are essential aspects in our logic of attracting the right profiles for the right challenges.